OpenText Perceptiv
A 'golden' source of trade and compliance data for finance
OpenText™ Perceptiv automates the extraction, processing and organization of key contract terms to enable finance professionals to easily understand and report their positions, risk and collateral.
Automated extraction
Accurately extract and organize millions of data points from complex contracts—including data tables.
Augmented QC
Ensure that humans review and correct any data that is not automatically extracted through a unique managed-services component.
Comprehensive analysis
Built on Recommind's proven CORE platform to provide a connector-ready unstructured analysis engine.
Filters
Focus in on the key agreements
Narrow the scope of review with more than 20 different filter categories each with sub-filters.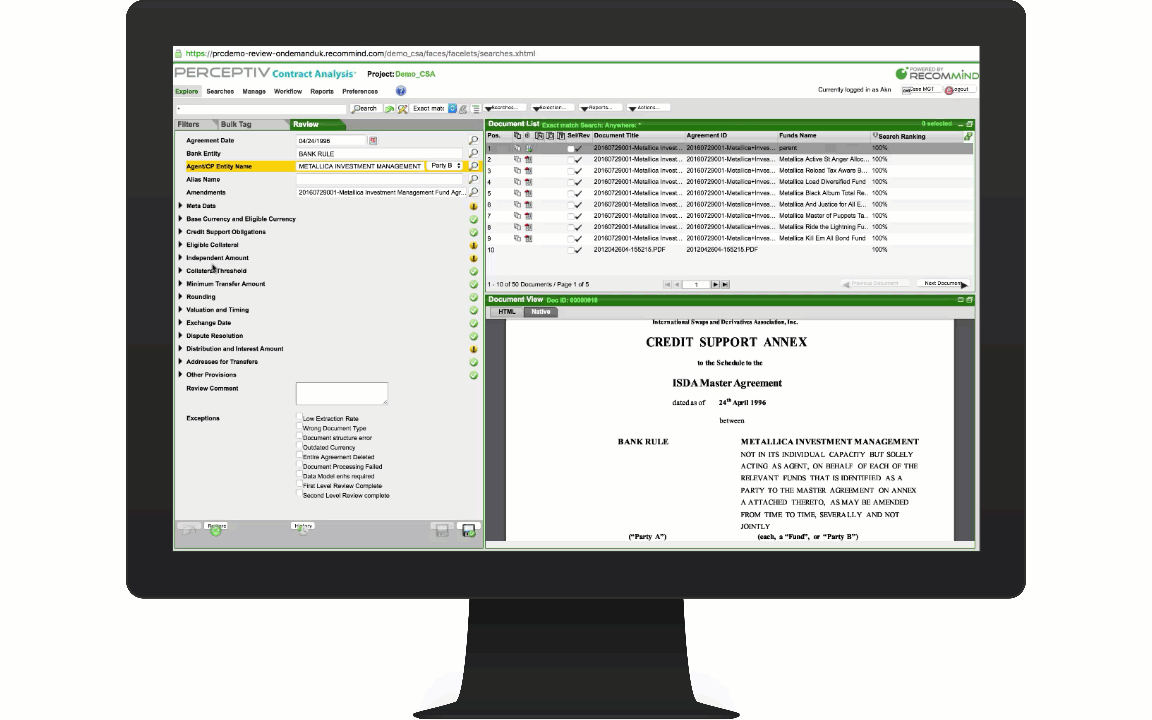 ---
Review mode
Identify critical terms within agreement
Jump to the key agreement clauses and terms at will to rapidly understand contract implications.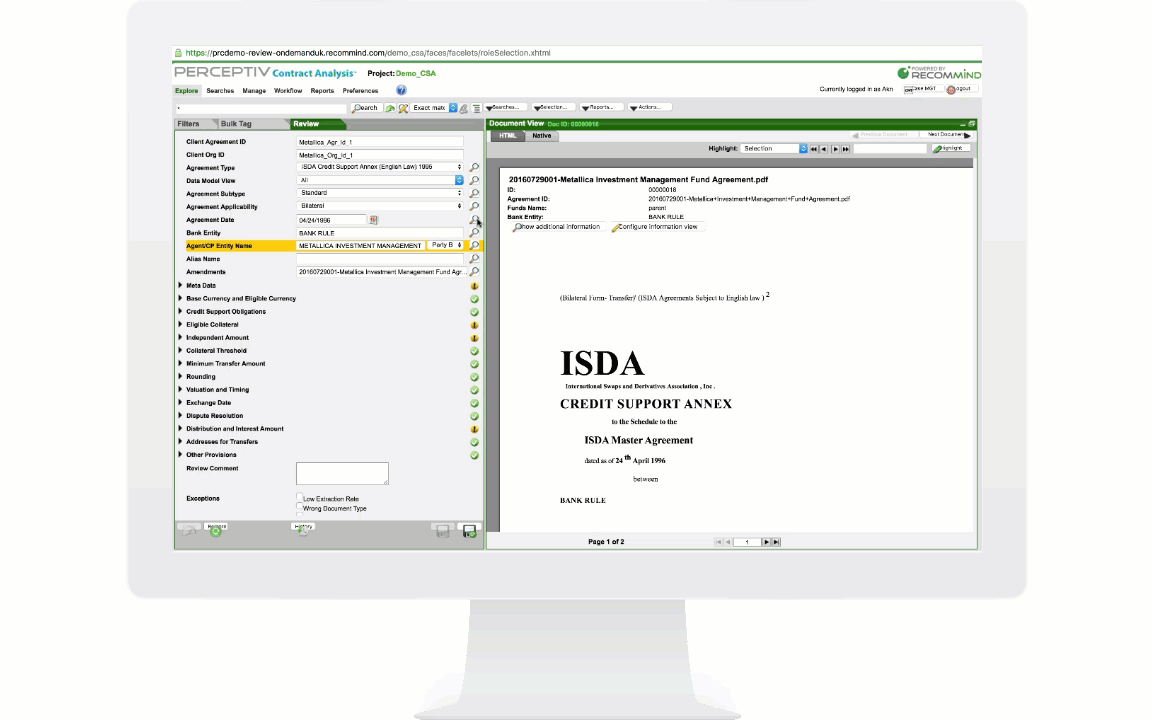 ---
Native viewer
Switch between a rapid HTML5 viewer and the original
Automatically display contracts via HTML for streamlined review.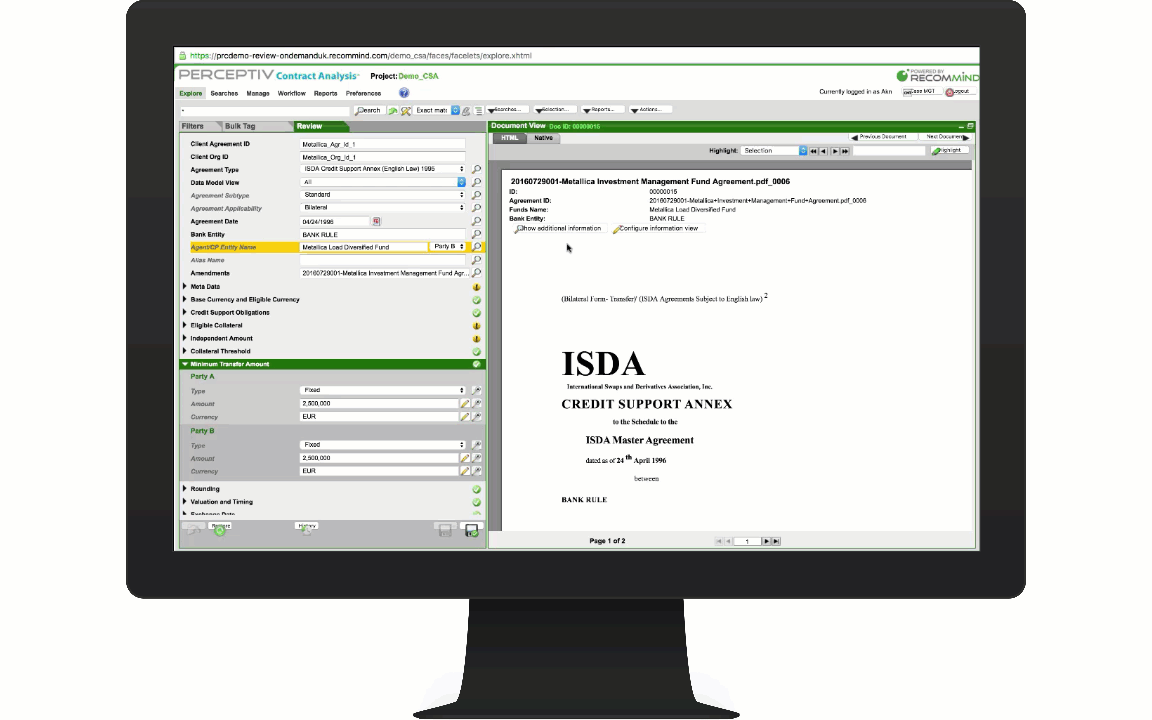 ---
Business intelligence
Get the big picture to easily identify trends across all contracts
Aggregate and track extracted terms in a persistent reporting layer to visualize contract terms.
---
Agreements ready for turnkey processing
Agreement type
Agreement name
ISDA Agreements
ISDA MA, ISDA CSA, Variation and Initial Margin CSA including Collateral Schedules
Securities Lending Agreements
MSFTA, GMSLA, MSLA, OSLA, HKMSLA
Repurchase Agreements
MRA & GMRA
Prime Broker Agreements
PBA, PBMSLA, FXPBA, Committed Facility
Trade Agreements
Futures & Options, Long Form Confirmations
Foreign Agreements
DRV MA, DRV CSA & DRV VMCSA
Clearing Agreements
(under analysis)
ISDA FOA Addendum, ISDA FIA Europe CDEA, LCH Clearing
---
The most efficient and accurate way to find contract terms
Perceptiv Contract Analysis organizes unstructured content in financial contracts, connecting traders to complete and trusted OTC agreement data to make the right decisions that optimize profit and mitigate risk.